THE 23 BEST UNICORN MOVIES YOU MUST SEE!
of reading - words
It is a well-established fact that unicorns are beloved creatures. They create magical and amazing stories, and bring sparkle and mystery wherever they go. So it's no surprise that there are so many unicorn movies - or at least movies in which unicorns play an important role! I think if I were making a movie, I would want to include some of these fabulous sparkling equids to bring a thrill of the unknown. Gliding through dark woods and glowing in the gloom, these creatures are very dramatic and look amazing on screen.


There are unicorn movies for all ages - not surprisingly, more for children than adults, but there is magic for all to share. Cartoons, computer animation, live action; name it and there are unicorns in it!

After a top 20 in unicorn cakes the unicorn kingdom presents you with the 23 best unicorn movies!
UNICORN MOVIES FOR CHILDREN +1 YEARS OLD

1) PRINCESS LILIFFE AND THE LITTLE UNICORN (2011)
To begin with, we will opt for a film decidedly aimed at younger viewers. Princess Lillifee And The Little Unicorn (English version from Amazon Prime) is a charming animated film, made in Germany, released in 2011. It's a sequel (in the Princess Lillifee tradition), but as with most children's movies, you don't have to see the first one to enjoy the second.

I love the bright colors and warm, friendly faces. In this movie, Princess Lillifee sees a magical unicorn in her dreams - Rosalie, who has come to ask for her help in taking care of her baby, Lucy. Princess Lillifee wakes up to find that Lucy is in her bed, and suddenly she has to take care of a new baby unicorn.

The movie is full of fun and friendly characters to delight a small audience, and it also looks animated. There are no English clips to watch on YouTube, but this animated scene Princess Lillifee and the little unicorn - Robert Brown gives an idea of how cute and cheerful this movie is, and the animated characters that populate it. It's definitely fun and would be perfect for putting children at the forefront, fulfilling a wish that almost every little girl has had at one time or another: to have and care for a baby unicorn!


Movie: Lillifee and the Little Unicorn
Year of release: 2011
Language: German
Actors: Maresa Sedlmeier, Carin Tietze, Sabine Bohlmann

2) UNICORN JAZZ (2019)
Another option for the little ones, this video by Unicorn Jazz is a short film, rather than a movie, only thirteen minutes long, but it brings the book of the same name to life, and has received rave reviews! I like the art style and original drawings, and it might be a good choice if your kids like the book, or if you want to get them involved!

It shows that shyness can be overcome, and that everyone is special - great lessons for little ones to learn at a young age! It would be perfect for young children who don't have the attention span of movies, but love a little music and singing, and maybe a little dancing. You can listen to one of the songs from this book on the Official Unicorn Children's Book Jazz Friendship Song website.


Movie: Unicorn Jazz
Year of release: 2019
Language: English
Actors: Lisa Caprelli, Davey Villalobos, Tiffany Mars.

3) HOW TO CATCH A UNICORN (2019)
If this proves a hit or the idea of a book turned into an animation entices you, there's also "How to Catch a Unicorn". All I need is the cover of this one to sell it to me - I love the deep purple background, the rainbow colors and the pretty stars - not to mention the cute equine runaway boyfriend's cute butt!

It's a cute March 2019 release, and unfortunately doesn't have any reviews yet, but if you're a fan of the book, it could be a safe bet. Only 8 minutes long, it seems expensive, but it might be worth it; you can also find a read-aloud version: How to Catch a Unicorn : Children's Books Read Aloud. Beautiful rhymes and great pictures, I think most little viewers will like it!


Movie : How to catch a unicorn.
Year of release: 2019
Language: English
Actors: Tyler Jackson- Price.
4) WONDERFUL ANIMALS - SAVE THE UNICORN (2006)
For something a little longer but still short at 22 minutes, you could try Wonder Pets - Save The Unicorn. I love the odd mix of real animals and cute animations, and I think kids would love it because it involves cute baby animals, singing and even smaller baby animals! Everyone knows that music is something that kids connect with from a very young age, and it gets great reviews. It ended up in the "younger" section because it is suitable even from a young age, but a look at the reviews shows that it will continue to delight children for years to come! Even adults seem to enjoy the show.

The length is still a good aspect of this short film, as it allows your children to enjoy screen time without overdoing it, and it's also a good way to keep their attention. With a magical unicorn in peril, I find it a great episode of Wonder Pets, and the DVD includes many more episodes to entertain kids for hours if they want more than just these magical equines. Released in 2007, this DVD still seems to hold up and delight audiences today, more than 10 years later!


Movie: Wonder Pets - Save The Unicorn
Year of release: 2006
Language: English
Actors: Teala Dunn, Danicia Lee, Sofie Zamchick
UNICORN CHILDREN'S MOVIES 6+
1) A UNICORN ADVENTURE (2017)
Next up, aimed at an older audience, is A Unicorn Adventure. This movie was released in 2017, and it definitely goes for high-end animation, at least for a movie aimed at children. The style is cute and relatively realistic, and it won't fail to impress its viewers, especially with this unicorn's pink mane and tail!

In the film, two brothers have lost their father, an archaeologist who was searching for a magical unicorn. He has disappeared, and it's up to them to find him. So they embark on a quest that will bring them into contact with these fabulous mythical equids and other even more amazing creatures.

It's always great for kids to have role models in the movies they watch, and the characters Melody and Mo seem to offer great easy-to-understand choices. The fun robot character is also likely to appeal to this age group. The villain also seems compelling without being too scary for kids to enjoy watching.

With lots of bright colors and weird and wonderful creatures to see, lots of adventures, wobbly bridges, flying and other fun moments to draw them in, I think this would be a big favorite for many kids. I certainly would have seen it more than once when I was a kid! You can watch The Shonku Diaries: A Unicorn Adventure - Trailer and decide for yourself if it's engaging and exciting enough to captivate your kids, but I know I would have loved to see it if it weren't for this cute unicorn!


Movie: The Shonku Diaries - A Unicorn Adventure , watch the trailer on IMDB.
Year of release: 2017, Turkey
Language: English
Actors: John Snyder
I couldn't make this list without including The Last Unicorn, which was a movie I watched a lot as a kid and really liked. It is one of the more unusual unicorn stories, because it is told primarily from the point of view of the unicorn, who upon learning that he is the last of his kind, embarks on a quest to find out where the others are, even if he risks his own safety in doing so. Beautifully told in the voice of the unicorn, and filled with unusual and fascinating characters, this film was a big favorite in our house.

It doesn't follow a particularly standard script and has to deal with more than one villain. The colors in this film are more muted than in the unicorn movies, but definitely dive into the mystical, dark theme that will appeal to an older audience, and the red bull seems all the more frightening for his subtle, dark surroundings.

The animation style is quite unusual and as a kid I found it a bit strange, but as an adult I really appreciate the beauty and unique form. There is also beautiful music, and although it dates back to 1982, it still holds up with today's audiences, as the Amazon reviews show! I loved the transformations it has undergone, and the beautiful messages about friendship, happiness, greed and contentment. You really feel like things have changed by the end of the film, and there is a sense of sadness for what has been lost, but joy for what has been gained.

I think it may be considered too scary for young children, and I would advise parents to see it themselves before showing it to their kids, as some of the bad guys are definitely on the scary side, but it makes it more suitable and appealing to older audiences - and even as an adult I can really enjoy this movie, and plan to watch it again soon after writing this review! You can listen to one of the songs here, America: The Last Unicorn, and it might give you an idea of how beautiful and fresh this movie is at times!


Movie: The Last Unicorn, see the IMDB score.
Year of release: 1982
Language: English
Actors: Jeff Bridges, Mia Farrow, Angela Lansbury
 3) THE LITTLE UNICORN (2002)
The Little Unicorn also seems like a good movie for this age group, although some critics have shown it to younger children as well. I love the use of a real horse to represent the unicorn, because I think it gives you something really magical, which is hard to do with animation. The story seems compelling, starting with the tragedy of a favorite horse dying in childbirth, which turns into a miracle of a baby unicorn so that the main character, Polly, can love and care for it.

The film gets fairly mixed reviews and it seems that the antagonists may have been disappointed; they are only motivated by greed, with no deeper motives or complexities. With Polly absent, they try to steal the unicorn to revive their circus. This type of story would probably appeal to the target age group, and the unicorn seems truly magical, especially for a film that was released in 2002. In the trailer, The Little Unicorn (2002), you can get an idea of the special effects used and the characters involved, and decide if it would be a movie that would please you and your family.


Movie: The Little Unicorn, see IMDB soundtrack.
Year of release: 2002
Language: English
Actors: Brittney Bomann, Byron Taylor, Emma Samms.
4) NICO THE UNICORN (1998)
With rather better reviews, Nico La Licorne, also looks like a wonderful and enchanting tale. It's based on a book, and follows the story of a young boy trying to cope with a disability that separates him from his peers. It's refreshing to see a male lead in a unicorn movie, and it's also nice to see disabilities being championed and explored in children's films; awareness of these things can really help with better understanding and communication on both sides.

Again, the animation in this film is superb, especially for the time, and the story seems more compelling than in the previous film, with the main character Billy trying to overcome bullying, the pressure to keep his unicorn a secret, and the difficulties of his injury. He shows gentleness and kindness by rescuing a tired old horse from the slaughterhouse, only to be rewarded with a surprising new friend when it turns out the mare is pregnant. With a wholesome and happy ending, the film is suitable for the whole family, and has a lovely musical score to accompany its enjoyment, as you can hear in the theme from Nico La Licorne (1998).



Movie: Nico The Unicorn, see IMDB score.
Year of release: 1998, USA
Language: English
The actors: Kevin Zegers, Neige, Pierre Chagon
5) THE JOURNEY OF THE UNICORN (2001)
If you're looking for something a little longer for your whole family to enjoy together, Journey of the Unicorn might be a good bet. It's a mini-series released in 2001, about a grieving family who have just lost their mother. I like the fact that the father is also involved in the series, acknowledging the shared family grief but also the different responsibilities their roles entail. They travel to a fairytale world they must save, on a ship called the Unicorn, and they also meet a unicorn whose tears they need to progress on their journey.

This series seems to tick all the boxes of adventure and fantasy, with swords, ships, unicorns, dragons and many other mythical creatures. Again it has a very nice soundtrack to trigger the action and adventure, and reasonable magical effects considering its release date. I think kids in particular will be delighted with some of the costumes and transformations that occur, and you can see some of them in this video The Journey of the Unicorn-Fairy Tales.

I like the idea of a series that deals with shared family pain, and reminds people to appreciate each other while they can. Doing this in a fancy magic word softens and reinforces the message, and sounds like a great movie for a family to enjoy together, with the magic of unicorns to help along the way. Unicorns are often associated with guidance in difficult times, so the name of the ship and the unicorn encounter are particularly appropriate for the family's emotional journey, and I like the symbolism here.


Movie: Journey of the Unicorn , see IMDB soundtrack.
Year of release: 2001, Canada
Language: English
Actors: Beau Bridges, Chantal Conlin, Heather McEwen.
UNICORN MOVIES FOR TEENS
1) A JOURNEY TO UNICORN ISLAND (2016)
First on our list is Journey to Unicorn Island, which instantly satisfies the need for rainbows just with its cover! It's a very modern film, with a YouTube sensation named Lilly Singh - she wants to spread a message of happiness, just like a real unicorn! If you've seen The Last Unicorn, mentioned above, you'll understand how important this partnership is; anyway, Lilly brings hope and joy to her fans, and proves herself along the way.

What's especially amazing about this film is that it follows the journey of a real YouTube star, and it's safe to say that her fans love her! It's wonderful that people can share their journey and story like this, and I love that it's a celebration of success and positivity, things we really need in this world! From the reviews, it seems like it would be a safe bet for just about everyone.

Reviewers suggest that the film is suitable even for young children, but I think it would especially appeal to a teenage audience who are fully engaged with YouTube, and who may already know Lilly Singh from there. It sounds like a great movie, and you can watch the trailer at A Trip To Unicorn Island - Official Trailer - Youtube Original Movie. With a powerful female model with over 10 million fans and a message of kindness, what more could you ask for from a movie! It's easy to see how powerful and meaningful unicorns are, even among an older audience.


Movie: A Journey to Unicorn Island, see IMDB soundtrack.
Year of release: 2016, USA
Language: English
Actors: Lilly Singh, Humble the Poet, John Bass.

2) UNICORN KILLER (2018)
It's well established that many teens love horror movies, so Killer Unicorn could be a total hit with them - but be warned, many critics suggest that a PG-13 rating is not appropriate, and that it should be higher. It's a definite horror choice, with that scary unicorn mask, and lots of blood and gore. It's an LGBTQ+ film, which is great to see, as unicorns are often associated with this community, though perhaps not in the horror sense!

Unicorns may not be associated with darkness, but this juxtaposition can make the story all the more terrifying and twisted, and there are actually stories of dark unicorns, or unicorn-like creatures that hide in the shadows of forests and swamps, and hunt humans as prey. These are certainly immensely powerful creatures, so combining them with malicious intent packs quite a punch, although the main antagonist is a masked man, rather than an actual unicorn.

I would say this is certainly a film for parents to see before letting teens watch it, as the themes may not be considered appropriate, especially for young teens, but it does offer an interesting twist on a horror film, an LGBTQ+ performance and plenty of gore, so it will certainly appeal to some audiences! In the trailer for Killer Unicorn #1, it's not hard to see that there's a good dose of humor mixed in, so it looks like a lot of fun for the right audience!


Movie : Killer Unicorn, see IMDB rating.
Year of release : 2018, USA.
Language : English
Actors : Dennis Budelsheim, Alejandro La Rosa, Markus Kelle.

3) THE CITY OF UNICORNS (2012)
Gamers might really enjoy Unicorn City, a movie about a man named Voss who creates a utopia for local gamers to find a new job. It sounds really fun and weird and is perfect for today's teens, especially those who like RPGs and live action games! D&D, swords, quests, cosplay and lots of humor, it sounds like a great choice for a tough teenager.

It also seems to have a bit of romance and good twists, with a very likable main character who has a very likable problem: he needs a job. You can watch the trailer at Unicorn City - Official Trailer, and it looks quirky, lighthearted and a lot of fun for any teenager or even an adult audience! I like the symbolism of using unicorns to represent utopia, especially since unicorns are often associated with valuable startups and great business ideas, which is essentially what the main character is working on. It's fun in every way, perfect for a relaxing movie night, and cleverly titled. It will be on my list of movies to watch for sure.




Movie: Unicorn City, see IMDB score.
Year of release: 2012, U.S.A.
Language: English
Actors: Jon Gries, Matt Mattson, Clint Vanderlinden.
4) UNICORN STORE (2017)
For a wonderful feel-good movie, Unicorn Store, released in 2017, is a fantastic choice. The protagonist struggles to find a place for his artistic talent in a very commercial world. With social pressure mounting and her sense of failure increasing, she decides to put her dreams aside and move to the "real world" - but finds herself lost and unhappy as a result. She needs something magical to happen, and that's when unicorns and dreams return to her world.

This film deals beautifully with the transition to adulthood, encouraging people to keep their dreams intact and believe in them. It's a fierce reminder that no one understands everything and that it's normal for things to go wrong. I love the way the unicorns provide guidance in the confusing world Kit is trying to deal with, a symbolism that I think many unicorn lovers will relate to. For anyone who wants to breathe in some color and magic, and dream again, this is a wonderful movie choice. It didn't score brilliantly in its reviews, but I think it's fantastic and would definitely give it a chance.



Movie: Unicorn Store, see IMDB score.
Year of release: 2017, USA
Language: English
Actors: Brie Larson, Samuel L. Jackson, Joan Cusack.
5) CHARLIE THE UNICORN (2005)
For teens who want something very weird and wonderful, and are off the beaten path, Charlie the Unicorn might be a good choice - it's a short comedy series. The animation is very basic, as it was originally made as a birthday present by Jason Steele for his mother. That doesn't make it any less eccentric and unusual, probably more so, and I think it would really fascinate anyone interested in this kind of simple cartoon style.

The characters are as unique as the style, with grumpy unicorns, treacherous unicorns, lots of cynicism, and plenty of surreal events. The plot is very peculiar, with unicorns taking a trip to Candy Mountain, which the main character, Charlie, doesn't really believe exists. They encounter various strange creatures, such as a Liopleurodon, and the dialogue is as bizarre as the characters.

Even the ending of the film fits the completely bizarre theme, and I'm not sure what to think about it, but I know several teenagers who would appreciate it just for its creativity and adventurousness. I'd certainly like to see it to evaluate it better!


Movie: Charlie the Unicorn, see IMDB soundtrack.
Year of release: 2005, USA
Language: English
Actors: Jason Steele.
6) LEGEND (1985)
For a classic fantasy film, Legend, though made in 1985, will still delight audiences today. The Jack Forest Boy has to work against a demon who seeks to destroy all the unicorns in the world - and wow, that unicorn in the accompanying video looks amazing. The whole clip is pretty amazing actually, definitely dated, but charmingly so, and with awesome footage.

It won the British Society of Cinematographers award for Best Cinematography in 1985, which suggests it was something quite special, even if it wasn't a hit at first. It was also nominated for many other awards, and remains popular today, considered a classic of its time.

The characters look interesting, and while the effects are a bit over the top compared to some modern films, I think it still has the potential to charm teens and adults who appreciate high fantasy and power movies. I still can't get over the incredible look of this unicorn, and you can watch the Legend (1985) Trailer if you need even more convincing with these incredible costumes and great acting. an incredible looking movie!



Movie: Legend, see IMDB score
Year of release: 1985, USA
Language: English
Actors: Tom Cruise, Mia Sara, Tim Curry.

UNICORN MOVIES FOR ADULTS

1) I BELIEVE IN UNICORNS (2014)
First, I Believe In Unicorns, a coming-of-age film with very sad themes. The protagonist is a young teenager caring for a wheelchair-bound mother. The weight of responsibility that falls on him speaks volumes to any adult viewer who has helped care for another person. She runs away from home to embark on an affair with an older man, but it doesn't go as planned as the relationship degenerates into violence and she struggles to deal with it.

It is definitely a film with adult themes, a lot of pain and grief. It depicts the end of childhood and imagination, and explores very painful moments. It has obviously received excellent ratings from its audience and seems like a sad but beautiful story. It would certainly be heavier to watch than many of the films listed here, but it might be even more beautiful and moving for that. You can watch the trailer in this official trailer for I Believe in Unicorns, and I think the narration is just beautiful, incredibly impressive for a 16 year old actress!


Movie : I Believe in Unicorns, see IMDB rating.
Year of release: 2014, UNITED STATES
Language: English
Actors: Natalia Dyer, Peter Vack, Julia Garner
2) THE UNICORN (2018)
For a much lighter film, you might consider The Unicorn. This 1 hour and 30 minute film focuses on a committed couple exploring their sexuality and their relationship. They've been engaged for four years, but can't get married - or split up - so they decide to expand the boundaries of their relationship and explore new ideas by having a threesome.

This activity plays with some of the issues that married or engaged couples may recognize, the fears they may have, and the doubts they may have. It also explores some of the problems that open sex might cause, although it presents a healthy relationship through the main woman's parents, who sometimes engage in group sex. Critics seem to rate it quite highly for its excellent acting and writing, although some mentions mention that the acting is a bit "off the wall," so to speak! Still, it looks like fun, especially for couples interested in better understanding each other and their relationship.

I especially like the title, because unicorns - despite their purity and goodness - have also been associated with the sexuality of men and women, and are an icon of the LGBTQ+ community, which includes non-monogamous couples. I think it's a fantastic name for the film, and really acknowledges how one might romanticize the pleasure of threesomes without really understanding their reality. The trailer, available at Unicorn HD Official Trailer should give you a good idea of the chemistry of the characters and the humor they give off!


Movie: The Unicorn ,
Year of release: 2018, UNITED STATES
Language: English
Actors: Lauren Lapkus, Nicholas Rutherford, Lucy Hale.
3) THE UNICORN (2019)
Finally, with the same title, the TV series The Unicorn is a comedy about a recently widowed father of two who suddenly realizes how unprepared he is to raise his daughters and return to the dating scene. It's certainly not a series about unicorns, but when he becomes in high demand in the dating world, his friends almost see him as a mythical creature - and a dramatic comedy ensues.

It's the perfect kind of light entertainment to unwind after a long day at work, and deals with modern issues like catfishing, parenting, school commitments and romance. It's certainly something you can laugh at with your friends or significant other, and it sounds like a lot of fun, although the lack of actual unicorns is at least a little disappointing!


Movie: The Unicorn (TV series)
Release year: 2019 - , 13 episodes, USA
Language: English
Actors: Walton Goggins, Rob Corddy, Oman Benson Miller.

4) UNICORN HUNT (2019)
Another comedy that probably belongs more in the adult section than the teen section - though I think it could be enjoyed by either category - is Chasing Unicorns. It plays with the idea that unicorns are tied to startups, and the elusive - perhaps nonexistent? - of a true unicorn start-up.

Combining a young entrepreneur named Õie and a serial failure named Tõnu, this film explores the competitive nature of high-tech Silicon Valley, and the successes and failures that occur there. The characters seem compelling, witty and very endearing, and the idea is very relevant to so many people interested in technology and technological advances. For anyone who has ever dreamed of having a "single" idea to cross a frontier, this is a great movie.

Another movie that looks at failure and not giving up on dreams, albeit in a different setting, but one that shows how unicorns represent hope for so many people around the world. Personally, I love the combination of the mythical equids with the cutting edge reality of the tech world, and I think it sounds like a film with a lot of potential! You can check out the "Chasing Unicorns" 2019 Teaser Trailer, and get a glimpse of the characters interacting with each other, and some of the ideas the movie plays with.


Movie: Chasing Unicorns ,
Year of release: 2019, Estonia
Language: English/ Estonian
Actors: Liisa Pulk, Henrik Kalmet, Johann Urb.

UNICORNS BEHIND THE SCENES
Of course, not all movies that include unicorns have them as the main characters, but if you're looking to capture something where unicorns play a supporting role, there are still plenty of options. This might be ideal if you've already seen most of the unicorn movies you like - you can still enjoy a little equine magic without it being in the foreground of the film!

1) ME UGLY AND BAD (2010) 
First of all, if you're a fan of Despicable Me, you may have seen Agnes' unicorn, an adorable teddy bear with a bright pink mane and a rather worried expression. It's definitely a cute part of the movie, made all the more beautiful by the little girl's joy with her stuffed animal. The little unicorn is a trooper, appearing in Despicable Me 1, 2 and 3, only to be sold in 3, and receive an adorable send-off from Agnes. If you want to have a Despicable Me unicorn, you can buy one in the Despicable Me "Agnes" "Unicorn" Plush Toy - and who wouldn't want something so crazy and adorable?



Movie: Despicable Me (Animation, Family, Comedy)
Year of release: 2010, USA
Language: English
Actors: Steve Carell, Jason Segel, Russell Brand.
2) TOY STORY 3 (2010)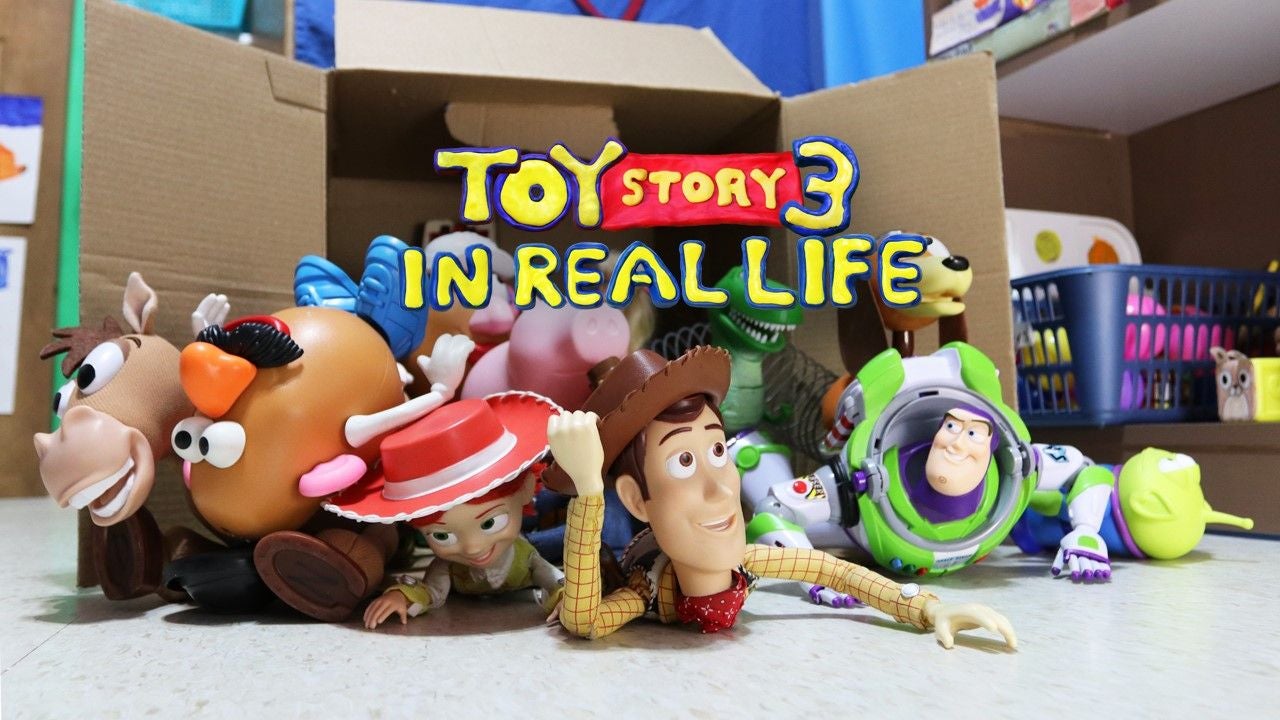 Next, we have Buttercup from Toy Story 3. This is another totally adorable unicorn toy, belonging to the character of Bonnie, who is very sweet and affectionate with her toys, and who becomes the owner of Andy's old toys at the end of the movie. Buttercup is totally adorable, and it's nice to see a male unicorn, who has a good sense of humor and provides a stable friend for the toys when they bond with their owner. Again, you can buy your very own Buttercup at the official Disney Toy Story 3 Toy Toy Toy Toy Toy Story 3 Soft Plush Bean Buttercup website - and he looks very cuddly!


Movie: Toy Story 3 (animation, family, comedy) , see IMDB Soundtrack
Year of release: 2010, USA
Language: English
Actors: Tom Hanks, Tim Allen, Joan Cusack.
3) MY LITTLE PONY (2017) 
My Little Pony is certainly a place where you can expect to see some mythical equids, along with their magical pony friends. There are quite a few unicorns in My Little Pony, as well as some unicorns and Pegasus. You can find a complete list on the List Of Ponies/Unicorn Ponies website, which also helpfully tells you which episodes they appear in, and gives you information about them. Many of them are available for sale on Amazon, such as My Little Pony Twilight Sparkle, or My Little Princess Pony Celestia - they look just as magical as in the series!


Movie : My Little Pony : The Movie (animation, family, comedy) ,
Year of release: 2017, USA
Language: English
Actors: Emily Blunt, Kristin Chenoweth, Liev Schreiber.
4) HARRY POTTER EN LA ESCUELA DE MAGOS (2001)
 Harry Potter and the Sorcerer's Stone is another movie in which unicorns play a minor, but still important role. The unicorn in this film is beautifully done, it shines so beautifully and tragically in the darkness of the Forbidden Forest, and I think viewers everywhere felt sadness at its demise. The blood money and the gruesome look of the forest only add to the atmosphere, and I think the idea that killing a unicorn to drink its blood will curse you forever is very appropriate.

Unicorn tail hairs are also many of the wand cores of Harry Potter characters, and as mentioned in the Unicorn: Harry Potter Wiki, only two other creatures have this power. Unicorn hair wands are also the most difficult to use in the dark arts, again symbolizing the purity and incorruptible nature of unicorns. Unicorns don't appear again in the movies, but they are mentioned several times in the books, and possess amazing properties - it's only fitting for a movie filled with so much magic to include them at least once!


Movie: Harry Potter and the Sorcerer's Stone (adventure, family, fantasy) ,
Year of release: 2001, UNITED STATES
Language: English
Actors: Daniel Radcliffe, Rupert Grint, Emma Watson.
UNICORN, KAWAII AND GHIBLI? FANTASIA FILMS
As you can see, unicorns are fantastic creatures often depicted in movies. Set in various thematic situations, they are also adored in many other countries such as Japan, where Kawaii culture reigns supreme. If you like fantastic animals and the land of the rising sun, you probably know the movie My Neighbor Totoro! If you liked this movie, you can quickly find all new Totoro stuffed animals directly from our passion partner Ghibli.

LAUNCH THE CREDITS

This list proves that the stars of the show are unicorns. Whatever their age, they offer magic and fun - or symbolize the important paths many of us will take in life. For children, unicorns are magical, enchanting creatures that light the way and represent courage, strength and hope. For adults, unicorns often represent challenges we face, or people or concepts that are unique or strange in some way.

No matter what kind of movie you like, there are unicorn movies, from gentle and mellow to horror. There are things you can enjoy with your family, and things you can enjoy on your own, and it's truly amazing how versatile these mythical equids are.

Finally, here's one last bonus movie in recognition of the getting longer nights and colder days: A Unicorn Christmas.

Who doesn't love a magical Christmas movie with a bit of good humor and a positive message? This one suits the whole family, with a magical elf named Holly Berry who needs a little help from a unicorn friend to realize that everyone is unique and special, and that Christmas is for everyone. I think it looks so warm and fun, and perfect for snuggling up with a cup of hot chocolate. What better way to spend Christmas than with unicorns and a loving family?

If you're missing a favorite unicorn movie from this list, let us know. We're always eager to discover new things and amplify the incredible power of unicorns. We hope you have wonderful movie nights filled with unicorn mystery and magic, and that you can relate as a family to these amazing horses that will guide you through the meanderings of movies and TV shows.
---